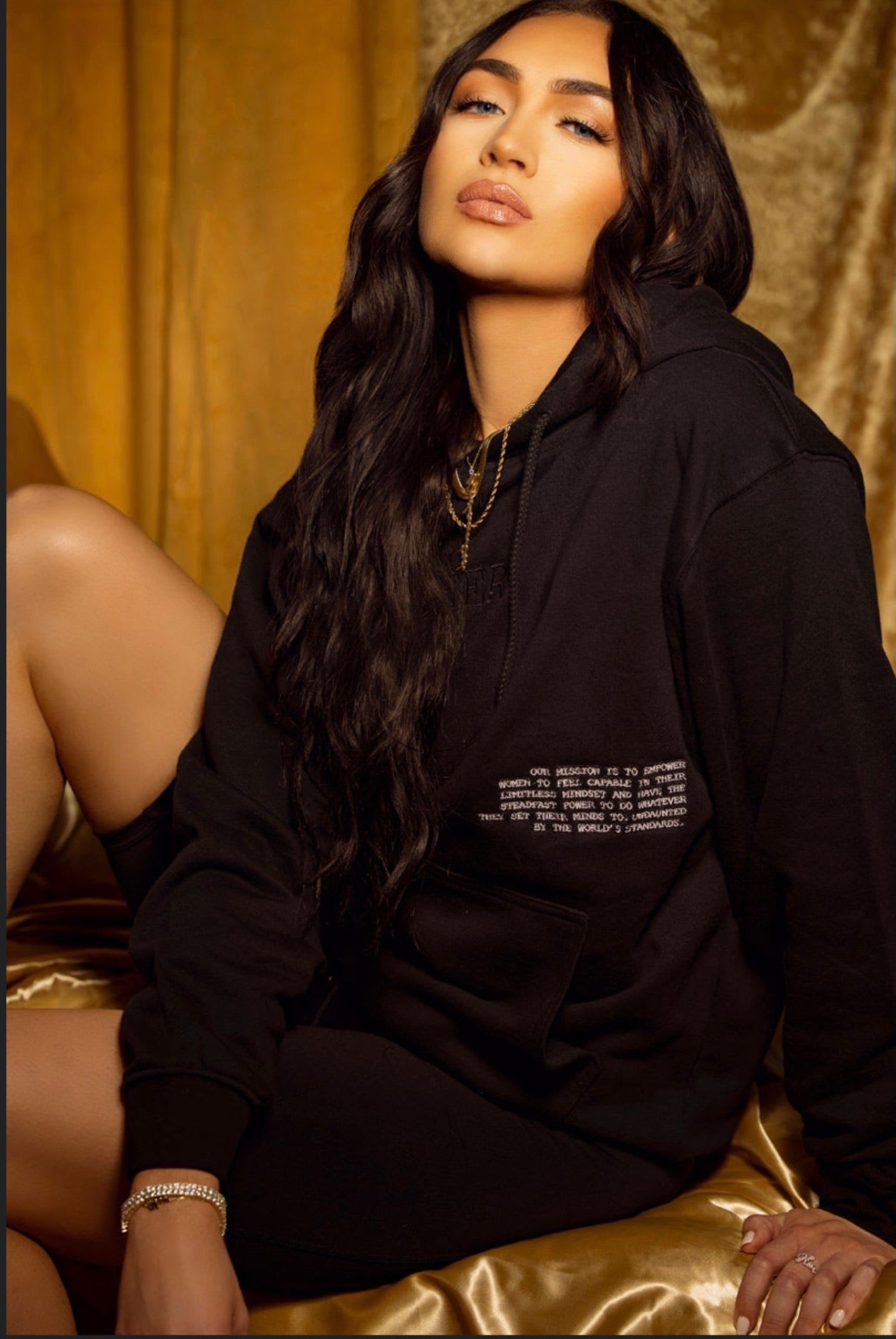 SMOOTH ONYX- BLACK HOODIE 
- A comfortable material, designed with flare and personality (Includes the "Her" Logo embroidered on the front  and back along with The Her Brand's mission statement : OUR MISSION IS TO EMPOWER WOMEN TO FEEL CAPABLE IN THEIR LIMITLESS MINDSET AND HAVE THE STEADFAST POWER TO DO WHATEVER THEY SET THEIR MINDS TO, UNDAUNTED BY THE WORLD'S STANDARDS.)
-Long Sleeve 
-True to Size 
-80% Cotton 20% Polyester 
SHIPS IN 2-3 WEEKS.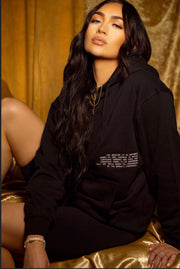 SMOOTH ONYX BLACK HOODIE
Customer Reviews
Her Hoodie
When these hoodies first dropped, I bought myself the neutral color and receive compliments every time I wear it. My niece is 15 and she is into hoodies and it was something on her Christmas List. I decided why not give her something different that none of her friends will have, that is about women empowerment, and is black owned. Let's just say She Loved It. Definitely part of her top picks out of all the gifts she received.
02/16/2022
Barvette P.

United States
Love my HER hoodie
I love the quality material that the hoodie is made of! It fits really well and looks just as good after multiple washes. I love wearing the hoodie. I always feel so cute and hip when I wear it!!!
01/12/2022
Anonymous

United States
So luxurious hoodie
I absolutely love this hoodie it's soft, luxurious and high quality cotton.